Our interactive digital trail
During a time of conflict, thieves coveted one of Ushaw's greatest treasures.
In order to keep the treasure safe for posterity we hid it in our Ornamental Gardens. That's where you come in — can you find our hidden treasure?
Here's your chance to uncover some of Ushaw's greatest artefacts and discover more about our history as you are guided around the formal gardens and grounds.
You'll come across some interesting characters along the way who'll point you in the right direction. The Digital Art Trail features 10 locations. Each location introduces an interactive element, including augmented reality, video and image sliders, for you to explore and enjoy.
Let the treasure hunt begin!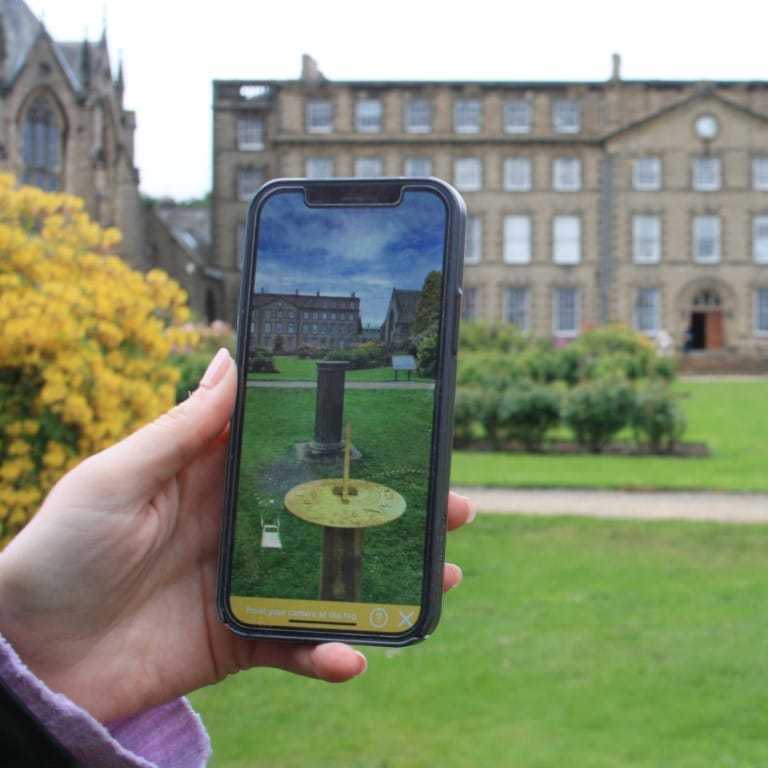 Explore our events & exhibitions
Where do I begin? Long history, beautiful buildings and grounds, amazing acoustic in St Cuthbert's chapel, everything considered, close to perfect!
Lovely and interesting place to visit, a little Gem in county Durham
What an unexpected delight! A beautiful, historic building whose magnificent chapels alone are worth the price of admission.
Absolutely beautiful place to visit. Kids and dogs (on lead) loved it too!
Subscribe to our mailing list